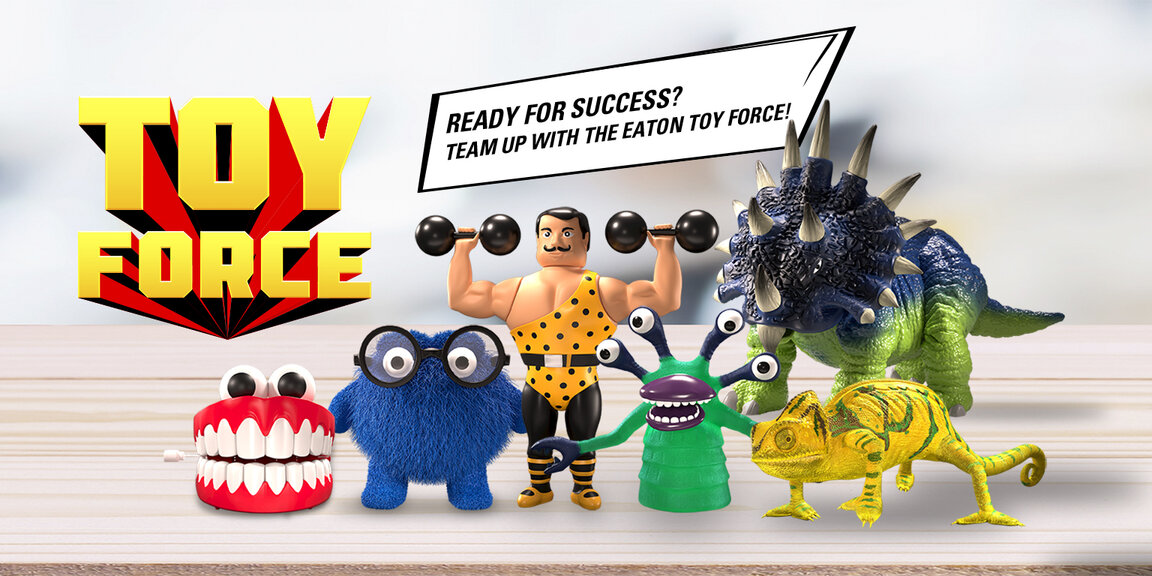 Meet the Eaton Toy Force: ready to play, ready to sell!
Behind their playful exterior, our star team has a serious motive: to increase the value you deliver to your customers and empower you to maximise sales opportunities.
Each member of the Eaton Toy Force brings with them their own area of expertise, from agility and intelligence to quality and reliability. Together, they can give you all the information you need to bring leading power infrastructure technologies to the businesses that need them. Watch them here.