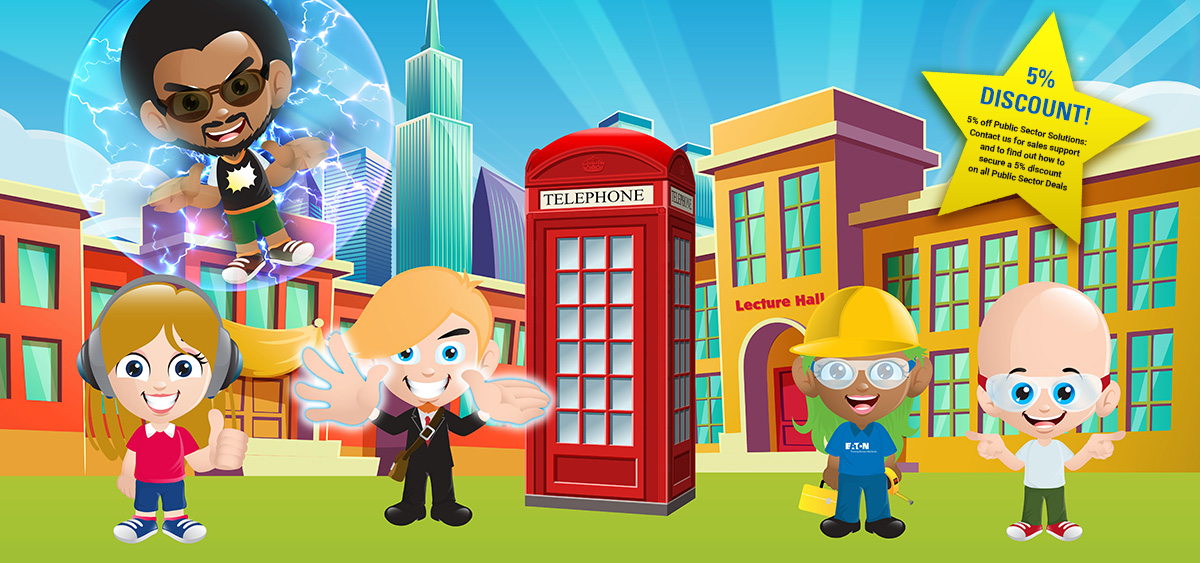 THE
EATON

OLOGISTS

KEEPING UNIVERSITIES RUNNING
WHEN SCHOOLS AND UNIVERSITIES FINISH FOR SUMMER, THE HARD WORK STARTS FOR IT TEAMS AS THEY GET GOING ON PROJECTS TO IMPROVE THEIR IT INFRASTRUCTURE, READY TO COME 'BACK TO SCHOOL' IN SEPTEMBER.
It's a chance to look at all those near-misses that have happened throughout the year and make sure they can't happen again. Like the time someone plugged in a portable heater and almost knocked out the entire data room; or when someone tripped over a cable and disconnected all the power to the racks. Summer holiday slow-down is the perfect time to consider what might save the day for your customers.

When it comes to business continuity and power management, the Eatonologists know what it takes to save the day. Watch below to see how they've saved a university from potential disaster.
You can help your customers save the day too with a range of business continuity solutions and buy yourself something you like with the Eaton Reward programme.
Start earning & spending your rewards on anything you like today!
---